Sustainability
2020 Spring
Nodal is a parasitic and parametric outer wall system. It reconnects human and nature in dense urban environment, activating dead buildings and bringing ecotherapy to neo-city residents.

It upcycles the grey water, food waste, air pollution, unwanted heat, to generate greens, organic fruits, fresh air and clear energy. It contains educational purposes, providing gardening activities, teaching people knowledge about plants and raising people awareness of protecting environments.




---
Backdrop


The story happened in a dystopia urban environment. People live in a denser and denser city, an urban heat island. No greens, no plants, no nature. Buildings are dead. The serious air pollution makes people have to close their windows. Air purifier become a "must have" product in everyone's home.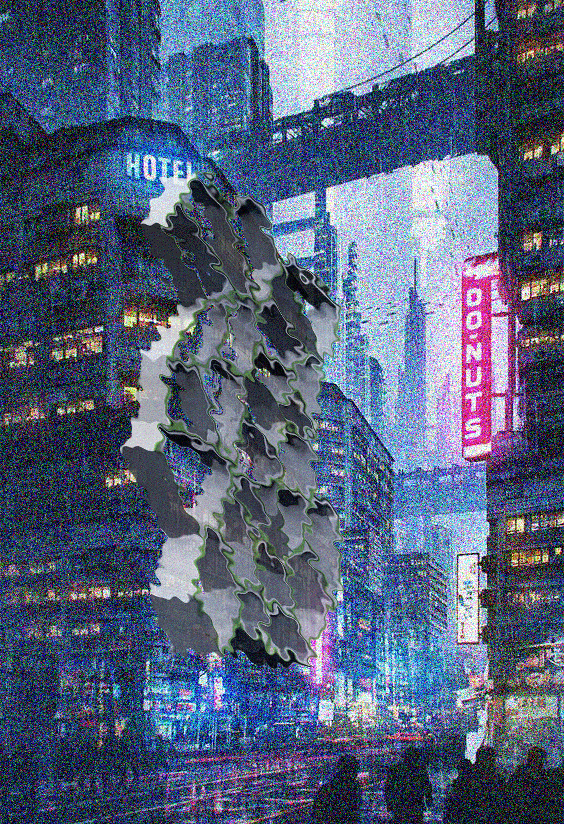 ---
Intro To Chance


Chance also does some basic planting jobs by using these garden tools, but mostly his job is just detecting plants life (e.g. pH scale, humidity, temperature), sending us updates. He encourages us to take care of our baby nature by ourselves, do watering, fertilizing and trimming. Because we are not only taking advantages from nature, nodal creates an interaction and symbiosis.
︎Solar Analysis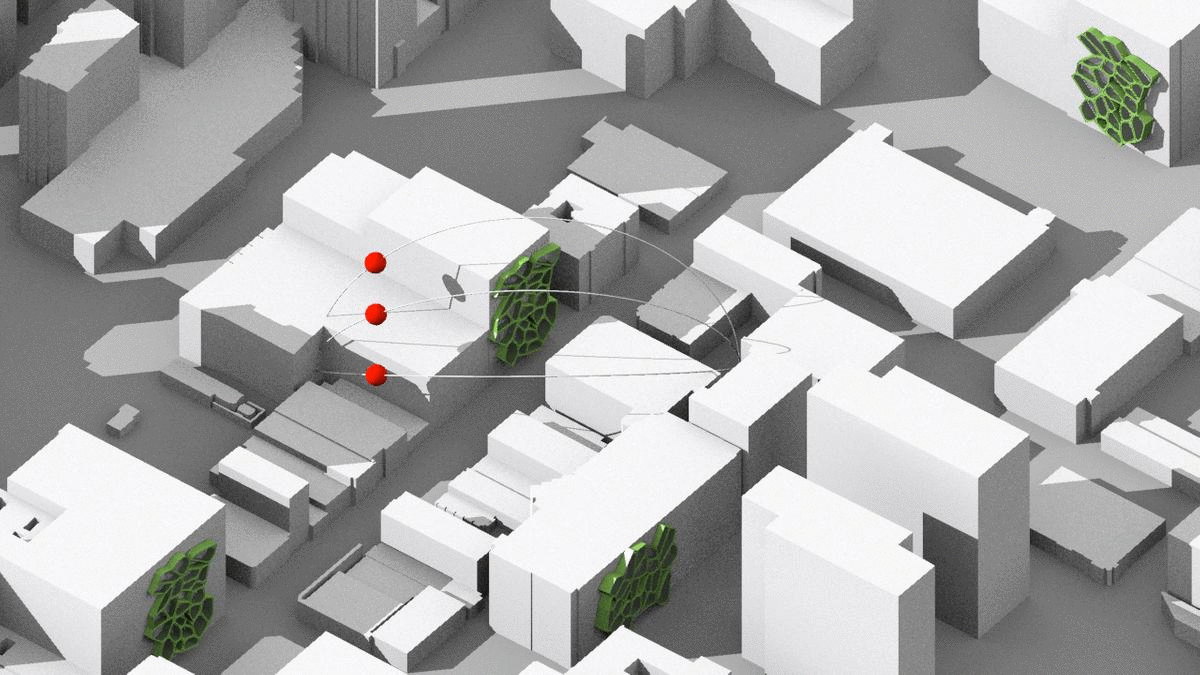 ---
︎Nodal Rewards System and Membership
---
︎Inside the Cell
---
︎Paper Model Making During Pandemic


︎Projection Mapping

---
Sustainable Systems
︎Grey Water & Food Waste & Ventilation
Nodal system encourages people participate the food growing process, to raise awareness of not wasting food. At the same time, its composite system turns kitchen waste to fertilizer adding back to our ecosystem. Nodal aims to build a community, sharing the resource and minimizing the giant food waste in the cities.
︎Solar Energy