Common Projects Concept Store

Retail, Branding
2018 Spring


A concept store project designed for Common Projects, a low-key footwear brand selling minimal high-quality leather shoes. It creates a minimal abstract world, giving customers an immersed experience to introduce them the brand story, vibe and product features.


---


︎Key Moments




"Take off your shoes" "Walk into water" "Try-on our shoes"

It is the process of renewal. Waterpool is on the way of the circulation. Customers are "nudged" to take off the shoes they are wearing and walk through the water. Then they arrive a room for customers to dry their feet and have Common Projects shoes provided. This experience makes customer more possible and reasonable to try-on Common Projects products. Filter system is installed in the waterpool area.

"Market"

Applying many sorts of materials with different textures, this is a space for people to know more about the craftsmanship of the brand and the process of shoe-making.



Leaving

This retail space is an abstract world designed for minimalists. In order to emphasize the moment people back to reality, the exit is a window and people have to climb up the window to leave the store.


---


︎Circulation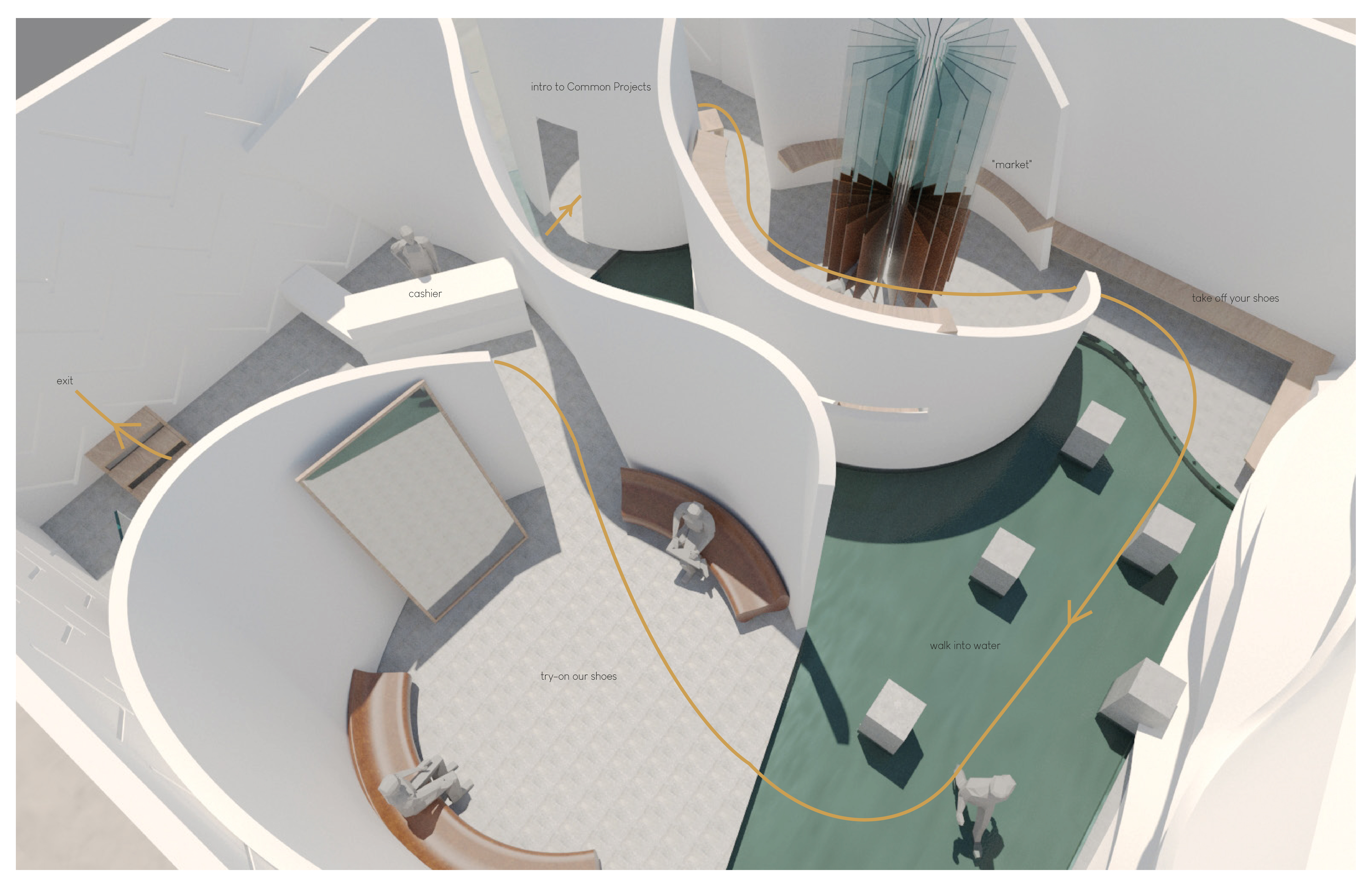 ︎Physical Model


Student work, for demonstration and research purposes only. Not an actual product or service of Common Projects.